Easy 5 minute desserts are all the rage right now. This is because you will want to prepare our favorite recipe without spending too much time in the kitchen. These ideas are also great if you plan on making large batches for a party. You will be able to make more and still have time to steal a bite or two in your own time. The best thing about easy 5 minute desserts is that they do not require a lot of ingredients. With that said, let's get started on some wonderful recipes.
Easy 5 Minute Desserts: Pumpkin Bites
Pumpkin Bites are the perfect quick treat for holiday family parties. You can make loads of them since they only take 5 minutes to make. For this recipe, you will need dark chocolate, rice crispies, pumpkin puree, salt, honey, and pumpkin pie spice. To prepare, crush the rice cripes in a ziplock bag until fine. Melt the chocolate in a bowl and mix in all the ingredients. Roll mixture into a ball and dust with pumpkin spice. Easy right?
Mug Cake
This is a cake you can make in the microwave in just 5 minutes. The ingredients you need are flour, sugar, cocoa powder, baking soda, baking powder, egg, oil, milk, vanilla extract, and chocolate chips. Mix the dry ingredients together and stir well so there are no lumps. Put the batter into a mug. You can now microwave it for 2 minutes. The center should still be a bit runny. That is what makes this so delicious.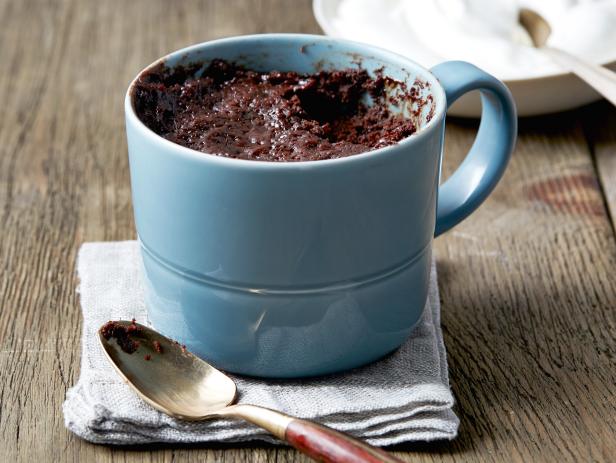 Easy 5 Minute Desserts: Cake Batter Milkshake
Who doesn't love a good milkshake? This dessert combines two crowd favorites milkshakes and cake batter. For this, you will need chocolate, vanilla, and cookie dough ice cream. You will also need milk, cake mix, whipped cream, and cocoa powder. To make, blend the milk, ice cream, and cake mix in a blender. Serve with a dollop of whipped cream and sprinkle with cocoa powder. Simple, easy, and yummy!
Strawberry Toast
Toast is the perfect breakfast meal. Adding some strawberries will make things sweeter and more appetizing. This recipe calls for the bread of your choice, ricotta cheese, honey, and strawberries. To make, toast the bread and slice the strawberries. After, you will need to mix the honey with the cheese and stir well until fully mixed. Lastly, spread the honey and cheese is onto some toasted bread and top with as many strawberries as you desire. There, you now have a dessert friendly breakfast.
With these simple 5-minute dessert recipes, there is no reason why you can enjoy a sweet treat. Even better, if you are making these for a party you will not have to spend so much time with the preparation. You can focus more on being a great host and creating a party people will remember. You can even opt to make this on a busy day when you crave for something sweet. Either way, these will be delicious and fun to make as well as eat. Soon, you can master the 5-minute chef challenge and get your very own cookbook going. Does that not sound exciting?